The MDTCA confiscated more than RM5 million worth of counterfeit jersey
Malaysia , 16 November 2022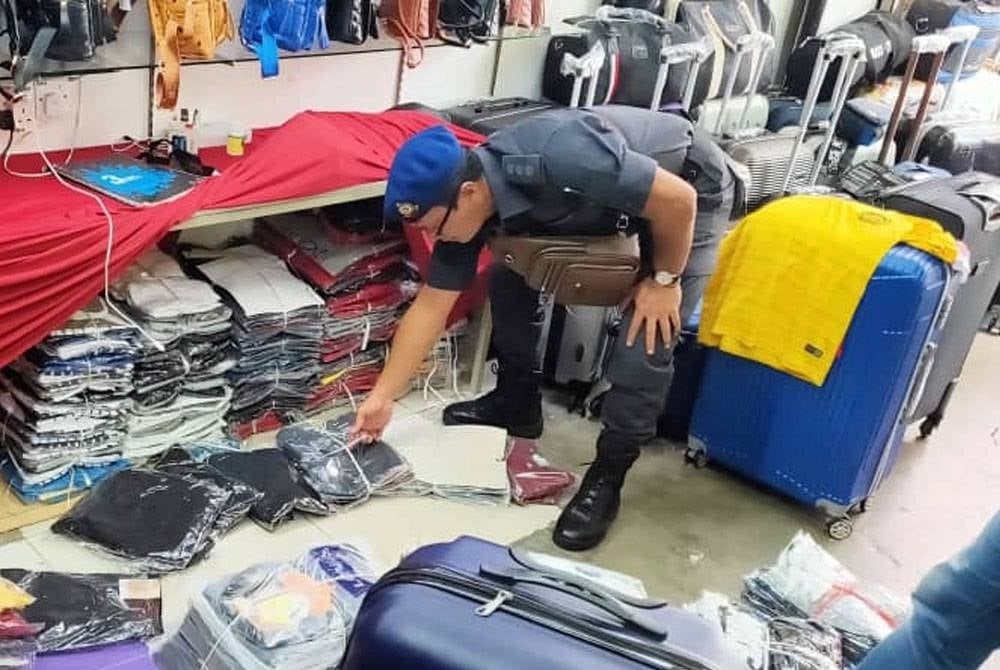 PUTRAJAYA: All traders and suppliers are warned not to sell counterfeit jerseys to avoid being subject to strict action under the Trademarks Act 2019 as well as the Anti-Money Laundering, Anti-Terrorism Financing and Proceeds of Unlawful Activities Act 2001 (AMLA)
The Director-General of Enforcement Division, Ministry of Domestic Trade and Consumer Affairs (MDTCA), Mr. Azman Adam, said that from January 1 to October 31 2021, 340 cases of counterfeit clothing confiscations were recorded across the country involving the value of confiscation amounting to RM5.81 million.
"MDTCA is monitoring the sale of fake jerseys throughout the country in conjunction with the 2022 FIFA World Cup football tournament which will take place from November 20 to December 18."
"Enforcement activities involving various types of goods are also carried out including food and beverages, cosmetics, petroleum materials, electrical goods, vehicle spare parts, communication devices, computer hardware, and so on," he said in a statement today.
In addition, he mentioned that the Ministry always cooperates with registered trademark owners to ensure that every complaint and enforcement action can be implemented more effectively, including the sale of counterfeit goods online.
Any person found to have committed an offense under the Trademark Act 2019 can be fined not more than RM10,000 for each item or imprisoned for not more than three years.
For a corporation, a fine of not more than RM15,000 can be imposed for each suspected counterfeit item.
"KPDNHEP will take stricter enforcement action without compromise under the Anti-Money Laundering, Anti-Terrorism Financing and Proceeds of Unlawful Activities Act 2001 (AMLA) to any individual or company found guilty of supplying and selling counterfeit goods or providing and renting out premises for the purpose activity of selling fake goods," he said.
Mr. Azman also advised consumers to always be careful when making purchases, including online, so as not to be easily deceived and not to support the sale of fake goods because it is feared that it may result in losses and affect the safety of the consumer themselves.
Individuals who have information regarding the sale of counterfeit goods can report to MDTCA through the WhatsApp application at 019-279 4317 or 019-848 8000; Complaint Portal e-aduan.kpdnhep.gov.my; Call Center 1-800-886-800; email e-aduan@kpdnhep.gov.my or Ez ADU KPDNHEP mobile app.